Choosing SunPower
SunPower is the solar provider of choice for many of the world's leading organizations and discerning homeowners.

A+ Rating
Better Business Bureau

500+
Five-star reviews on ConsumerAffairs

35+
US government installations

47 States
WithSunpower solar on their homes

17 out of 20
Top California homebuilders

13.2 Giggawatts Installed
Equivalent to powering 7.5 million homes per year
55%
more energy
for greater savings
#1
in durability
for peace of mind
25-Year
industry leading
complete system warranty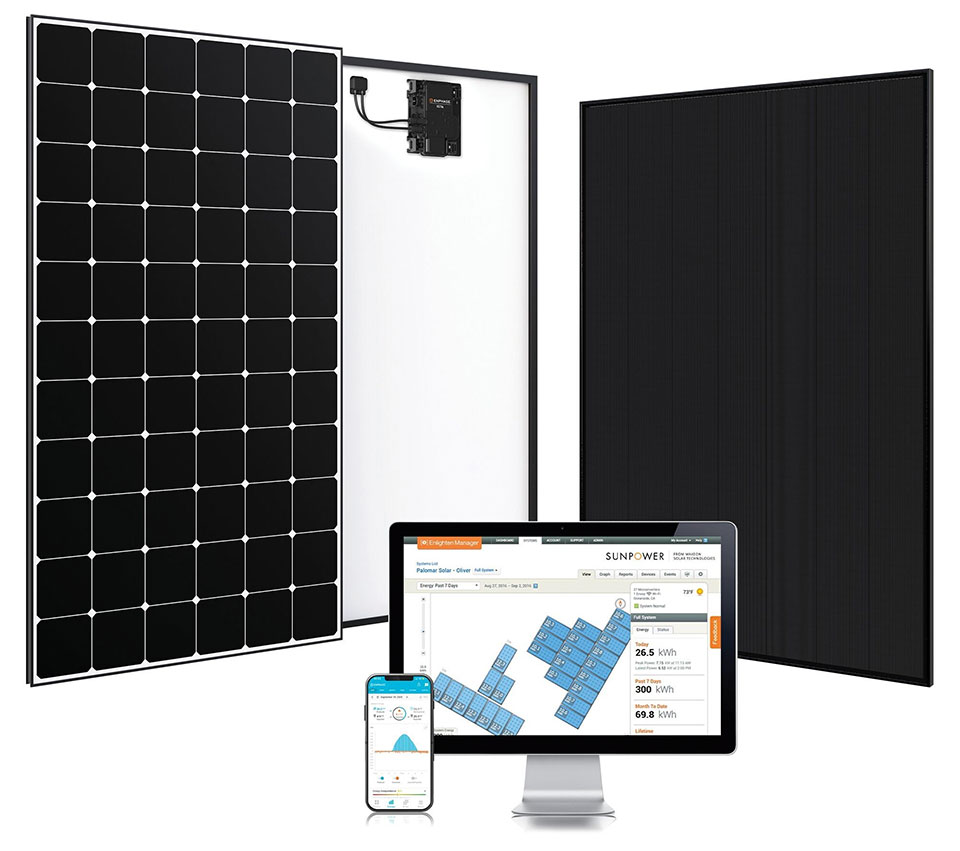 Unrivaled performance
The SunPower Equinox® system features the most efficient solar panels on the market, achieving a world-record setting 22% efficiency rate, the highest efficiency solar panels you can buy for your roof. In fact, a SunPower solar panel produces the same total energy in its first 18-20 years as most conventional panels running for 25 years.
Concealed Genius
Our solar panels for your home have built-in micro-inverters hidden behind each panel to optimize power conversion at the source. The SunPower Equinox system maximizes energy production and converts more sunlight into usable power immediately right at the panel. With SunPower's micro-inverter technology, a bulky inverter on the outside of your house isa thing of the past.
How solar + storage works
Watch this short video to see how combining a SunPower Equinox® solar system with SunPower® SunVault™ Storage can power your home with cleaner energy, lower your electric bills and keep the lights on when grid power goes out.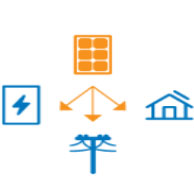 Charge with solar
As your SunPower Equinox system produces energy, it sends the electricity you're not using to SunVault Storage and/or sells it back to the grid for a credit on future electric bills.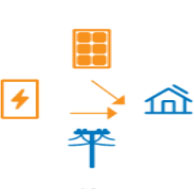 Decrease grid energy usage
Intelligent software monitors your solar, home energy use and utility rates to determine which power source to use–maximizing use of solar and reducing peak-time charges.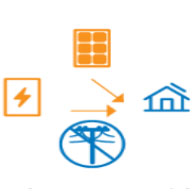 Backup your essentials
When the power goes out, SunVault storage can provide seamless backup to power your essential appliances, such as keeping the lights on or running the refrigerator.
The most comprehensive complete-system warranty in the solar industry

Power
The highest DC power output protection in the solar industry.

Product
Coverage for defects related to workmanship and materials for 25 years.

Service
Hassle free replacement, repair or reimbursement for any defective panel.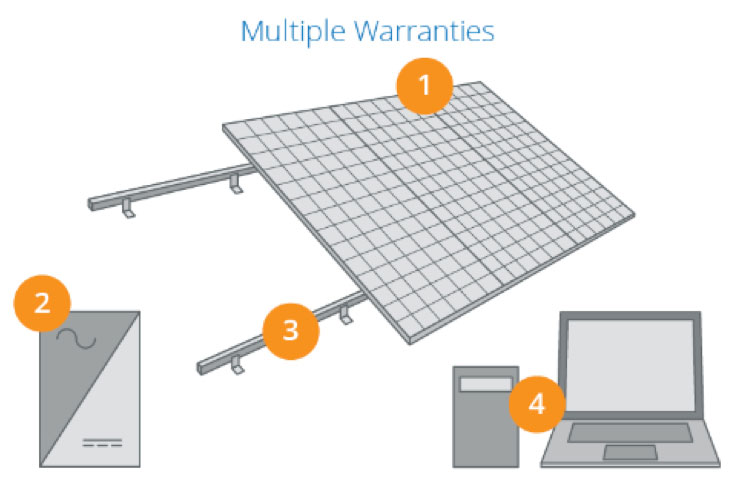 Pitfalls of typical conventional solar warranties
Each manufacturer's warranty covers one component of the entire system, leaving you with at least 4 separate warranties (panel, inverter, racking, monitoring. With a conventional solar warranty:
You must pay to package and ship defective panels.
You must present the original proof of purchase.
You must pay to replace panels damaged from rust.
Hardware functionality is treated as binary (it's either on or off).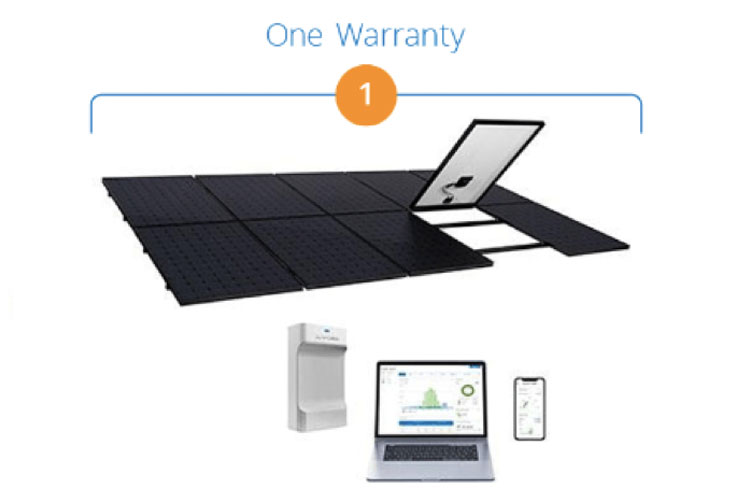 Benefits of our Complete Confidence warranty
SunPower is the only company that stands behind your entire system, not just the panels, we also:
Provide repair or replacement at no additional cost, includes labor and shipping.
Don't require receipts, proof of purchase or written claims.
Cover rust damage, such as in seaside installations.
Threat the system as a whole.
Veterans and Active Duty Military Rebate
SunPower is honored to support our United States Veterans and Active Duty Military. 
This SunPower exclusive $1,000 home solar rebate is for current and former military members of all branches of the U.S.
The company has a long history of working with the government and armed services throughout the years. SunPower installed a 28-megawatt solar system at Vandenberg Airforce Base in 2017, and a 10-megawatt solar and storage solution at the U.S. Army's Redstone Arsenal in 2018, to name a couple. The veteran rebate program is a way to continue the company's longstanding military support by extending an exclusive offer through its industry-leading residential business.  This rebate is also applicable to all active and retired first responders.